Can You Manifest Your New Home?
If you're hoping to buy a new home this year, you're probably wondering how you're going to navigate all of the headwinds seemingly poised against you: housing inventory is at a historic low--there simply aren't enough homes to go around right now; virtually every listed home attracts multiple offers and sells over the asking price; and interest rates are rising.
While all of this is true as we head into the 2023 Spring Market, you're not powerless to get what you want. But this post isn't about getting preapproved or making sure you're working with a great real estate agent (though those steps are critical to your success). It's about the idea that our thoughts create our reality, and perhaps by clearly visualizing exactly what you want, you can make it happen.
I realize this may sound strange or "out there," but by trying this approach, you have nothing to lose and potentially a lot to gain. I'm talking about creating a "Vision Board" with images of the kind of home that would make you happy and what it should contain. The pictures you select will reinforce and clarify your intentions and help transform your wishes into reality.
Here's a sample Vision Board I created using a template I found on Canva. You can also use a physical board and cut out pictures from magazines or real estate ads to represent the attributes or appearance of the home you'd like to find.
Dream big, cultivate a feeling of gratitude for what you have and what you're soon going to have, and most of all, believe it will come true!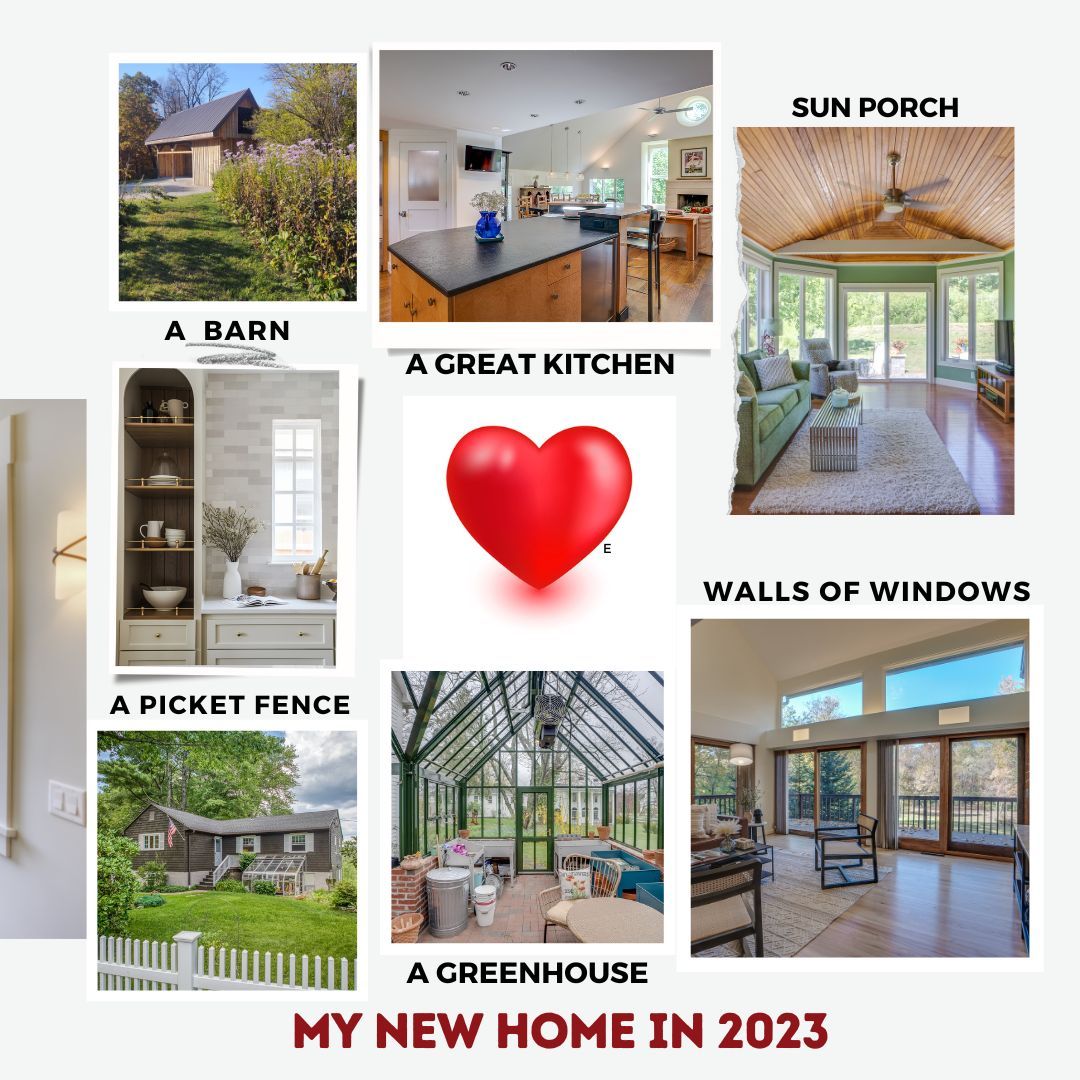 "If you focus upon whatever you want,
You will attract whatever you want."
Esther and Jerry Hicks