Bolton Market Report for January 9, 2020
It's time to get back in gear, after a holiday lull. The consensus among agents is that we're expecting an early start to the spring market. I know from firsthand experience that sellers are busy prepping their homes so they can list as soon as the weather breaks.
According to Altos Research, they would be wise to get their homes on the market soon. The conditions for sellers in Bolton have actually strengthened in the last week, and there's a shortage of inventory in the middle range price points. The number of homes with price reductions has fallen to 25% this week, while the "days on market" until offers have risen to 176. "This is a Sellers' Market," they say, "so watch for upward pricing pressuire in the near future if the trend continues."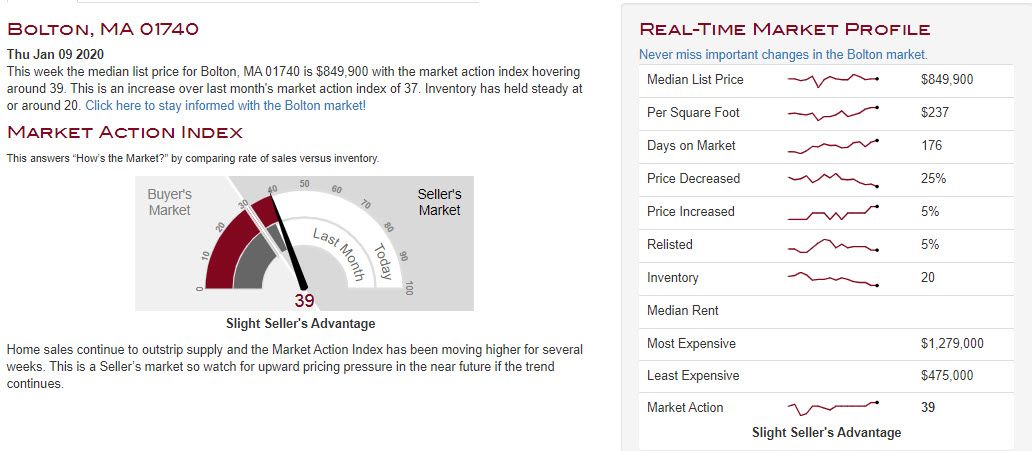 There are currently 21 homes on the market in Bolton. The current average list price is $857,175, up slightly from prior weeks. Nine are priced at $900,000 or more. Consider that during the last six months, only four homes have sold at this elevated price point, suggesting that it could take up to a year for these upper-tier properties to reach the closing table.
Interestingly, there are currently no homes available in the $500,000s, a range that has traditionally been a sweet spot in this town: 10 homes in this tier sold in just the last six months. Sellers, take note!
In spite of the relative lack of inventory, only one new listing appeared during the last two weeks, and that one was something we don't often see in Bolton: a foreclosure. The home is at 13 Mount Wachusett Lane, on the Bolton/Harvard line. It had been purchased for $779,900 as a newly constructed home in 2003 and is being auctioned now with a minimum bid of $487,000.
What's selling in Bolton now? There are currently 10 homes under agreement, priced from $429,900 to $975,000, for an average of $707,560, a bit higher than in weeks past. This upward trend may be due to the fact that four of these under-contract properties are new construction, averaging $843,975.
Two sellers accepted offers during the last two weeks, and both were in the highly desirable $500,000s:
3-bedroom Colonial (1994) on 2.47 acres
Listed at: $515,000
Price per Square Foot: $250.49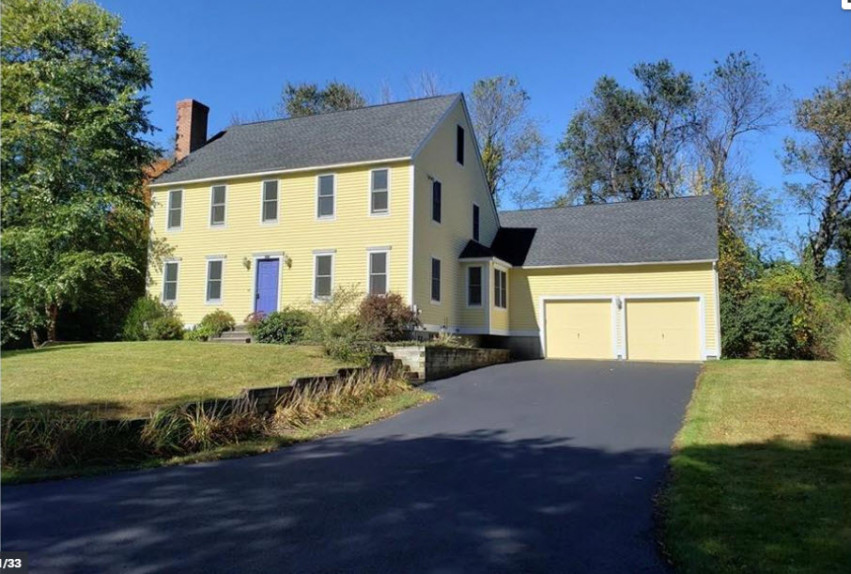 4-bedroom Colonial (1969) on 1.7 acres
Listed at: $544,900
Price per Square Foot: $197.64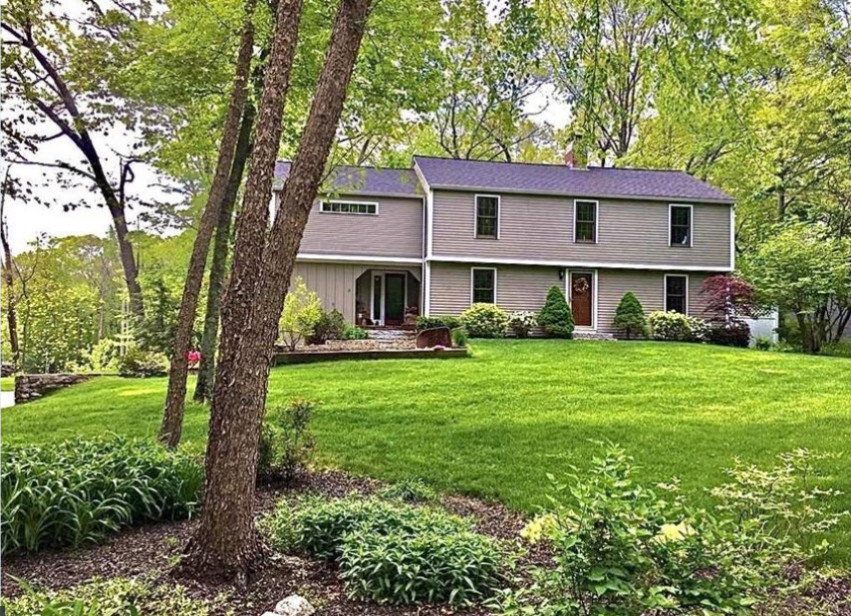 Four homes sold in Bolton during the last two weeks:
325 Ballville Road, a 3-bedroom colonial that had an accepted offer within seven days after its market appearance. Originally listed in November for $599,900, it sold for $594,900.
33 Wheeler Road, a 4-bedroom cape originally listed last July for $675,000. After five price reductions and a final list price of $610,000, it closed last week for $605,000, with a $5000 concession to the buyers.
200 Wilder Road, a brand new 4-bedroom colonial that was originally listed last March for $869,950. It closed at the end of December for $854,900, with a $5000 closing credit back to the buyer.
275 Vaughn Hill Road, a 5300-square-foot, 4-bedroom colonial on 10+ acres. It attracted an offer just a week after its market debut, and closed right after New Year's at $1,005,000, or $6000 over the asking price.
Selling Your Home in Bolton?
Request a confidential report of your current home's value.
Get Home Value