The Pretty Plum Victorian
To find a turn-of-the-century Victorian that has retained its original majesty and elegance is rare, indeed, these days. To find one that has grown more beautiful through the ages is rarer still.
Beautifully framed by a hundred-year-old white hydrangea bush, a row of rhododendrons, and a white magnolia, this home sits prominently on meticulously manicured grounds at the corner of Water and Cedar Streets. It's a true head-turner.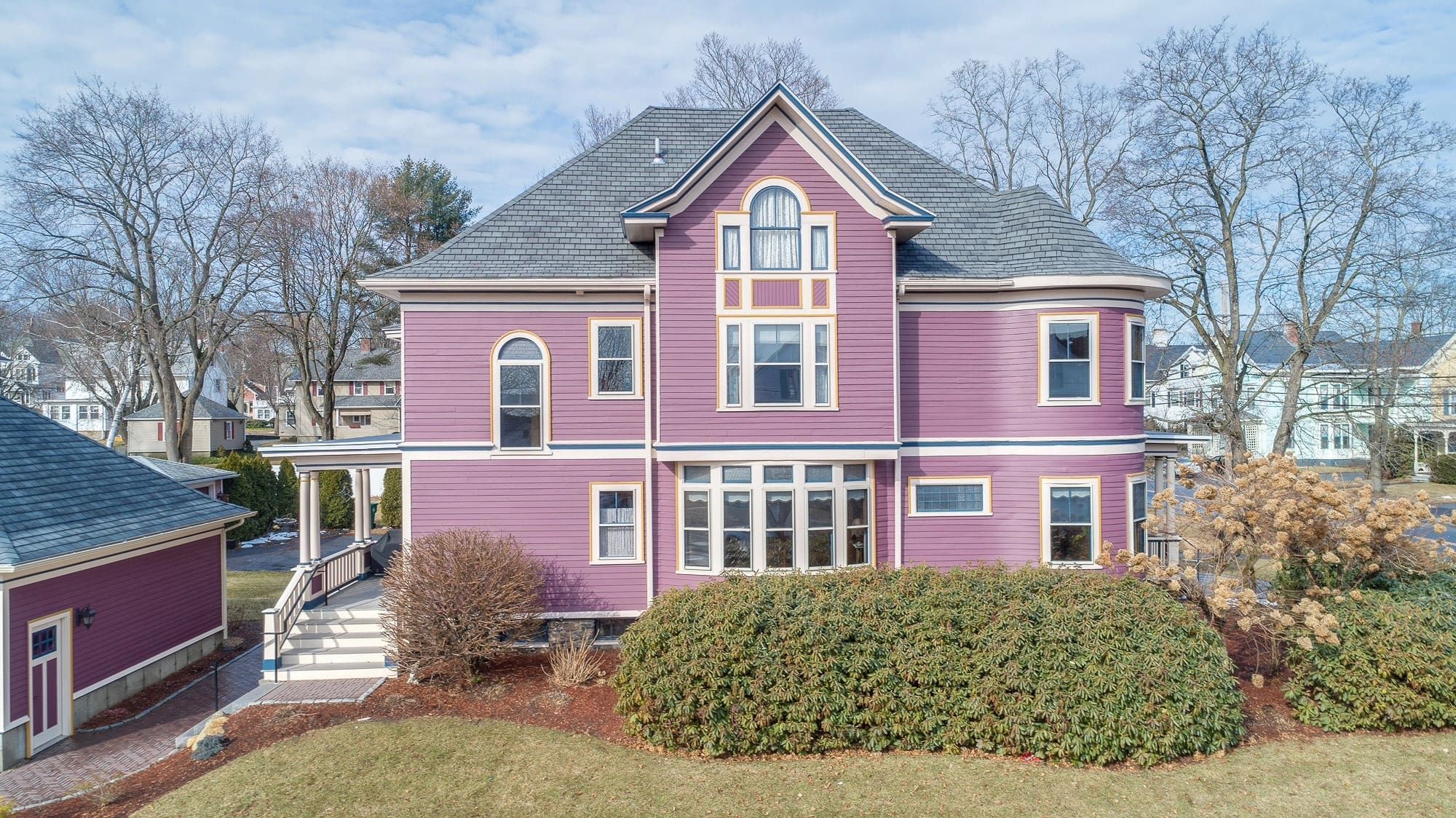 The current owners added a handsome two-bay carriage house a few years ago; it's equipped with 60-amp service--sufficient to charge your hybrid electric car.
Both the front and back porches have been rebuilt and covered with durable, all-weather Trex decking that should last for many years to come. A striking front door, flanked by a period mailbox, is a welcoming entrance. It leads to an old-fashioned vestibule--a perfect place to set down an umbrella.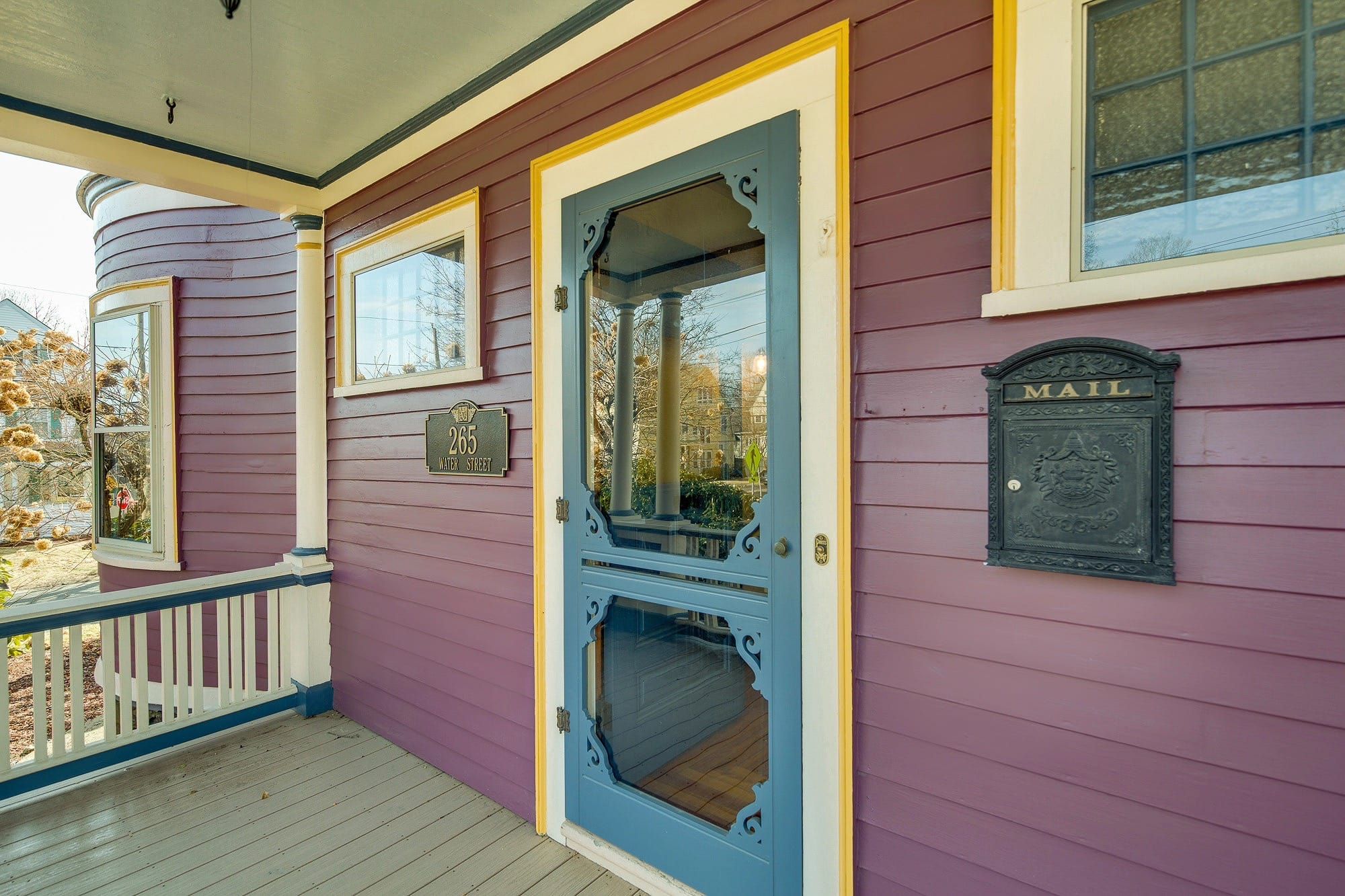 "The magnificent woodwork was an enormous selling point. We walked in and felt immediately at home in the warmth and strength conveyed by the home's historic character."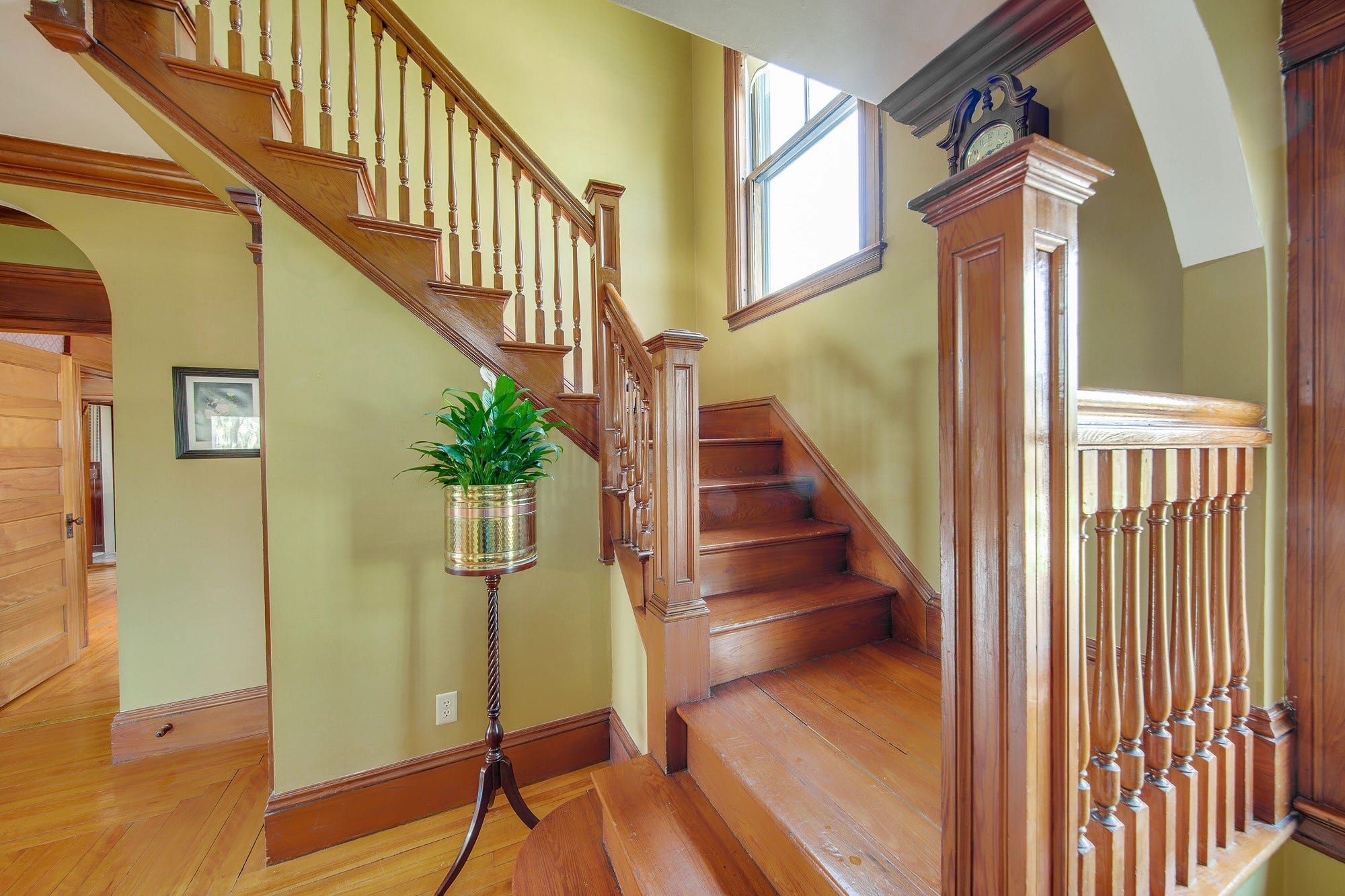 "The rooms are quite big, yet distinct, warm and cozy. When furnished with personal touches, the beautiful wood and unique features in each room allow you to choose among several options to hang out and relax."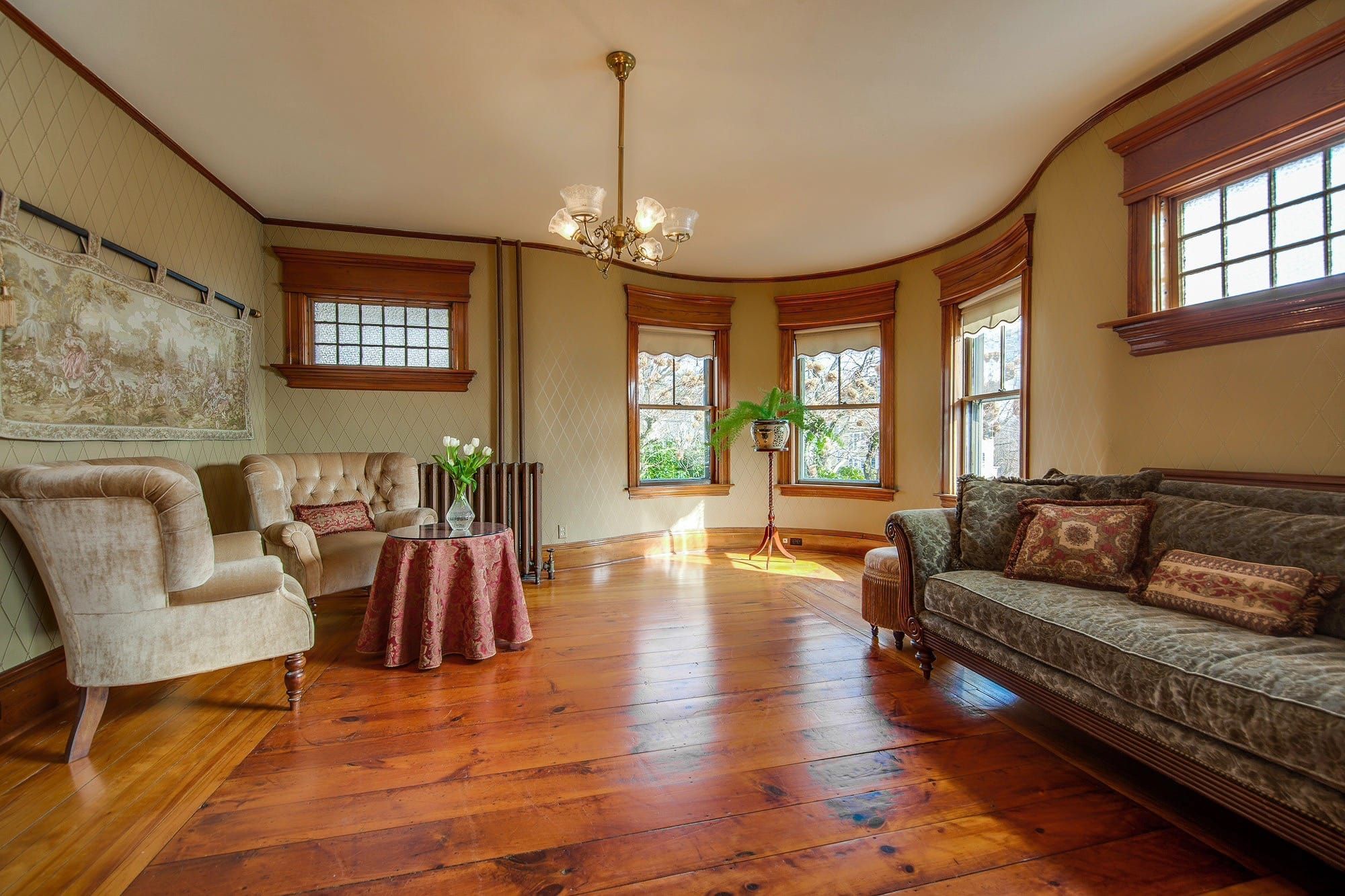 "The dining room is brilliant with sunshine in the morning."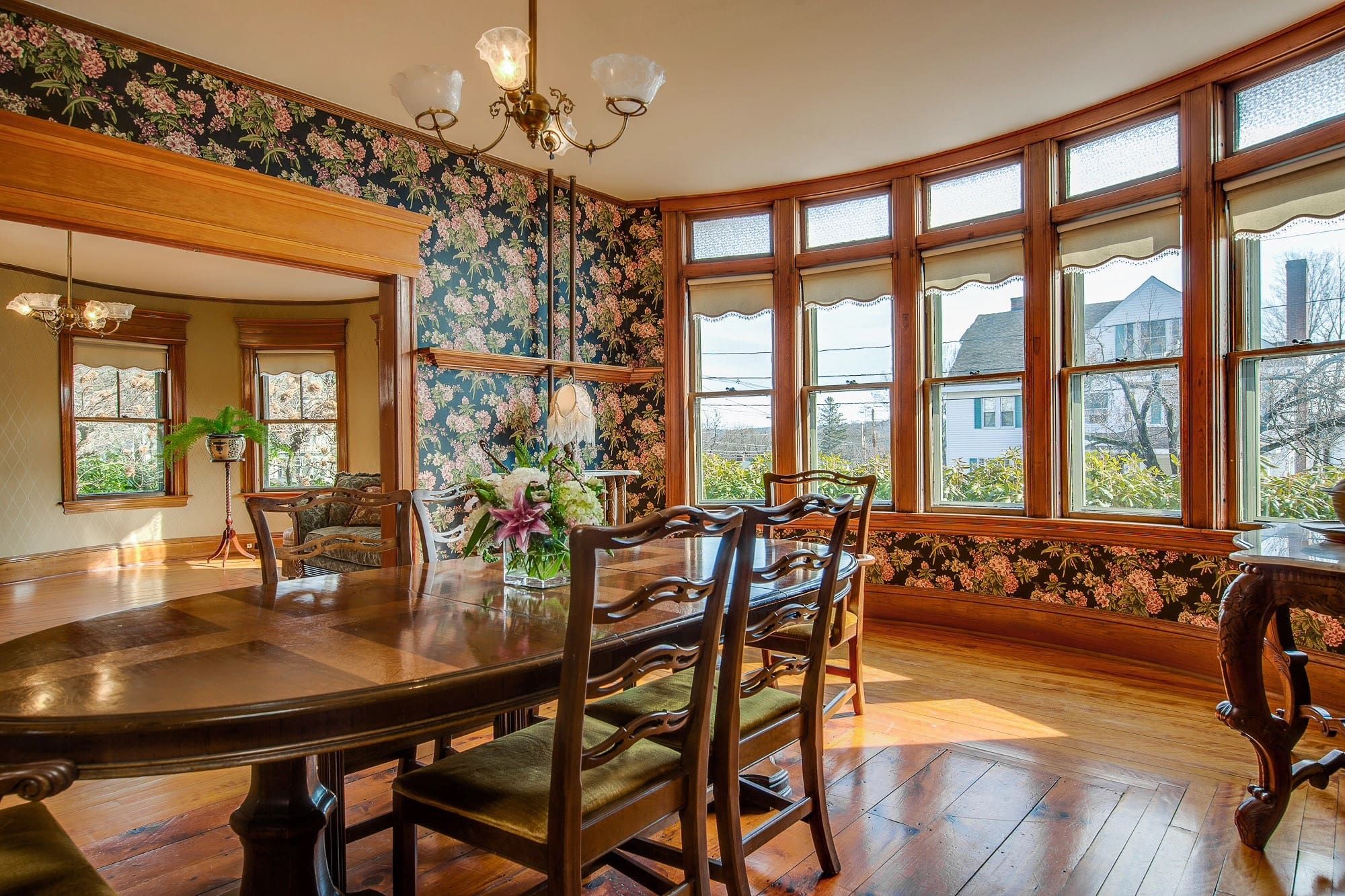 A freshly painted kitchen offers a clean palette on which the next owners can add their personal touches.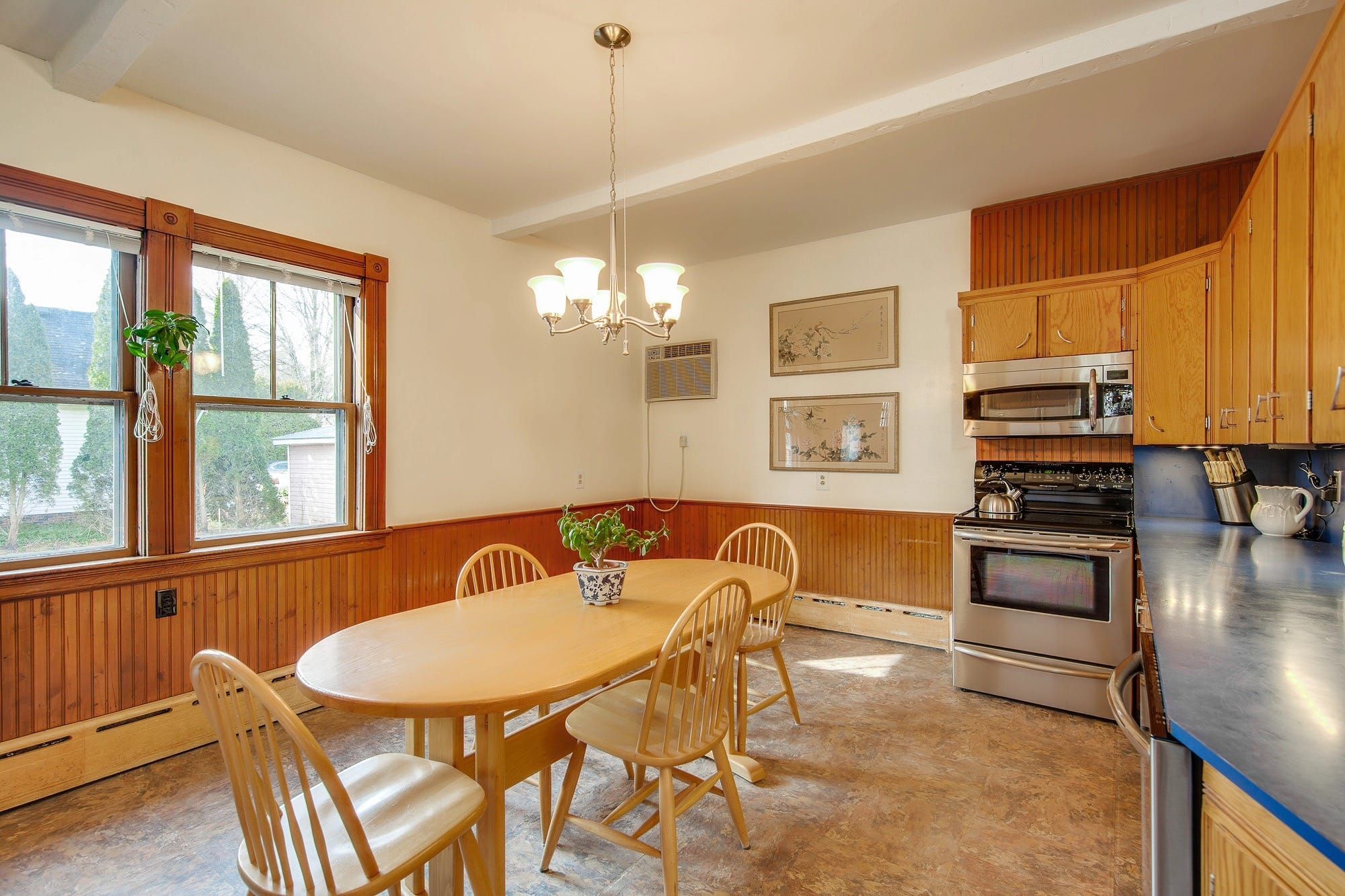 "Perhaps the most intangible benefit is the sense of security and stability that comes from living in a home that has not only survived but remained beautiful for 116 years. It has been a tremendous gift to be able to care for and be stewards to such a piece of history. Homes such as this are few and far between."
Take a video tour of 265 Water Street: