Let's Take a Peek at an Idyllic Country Estate
Welcome to Spring Pond Farm, an eight-acre country with a late 19th century farmhouse built by Aden B. Allen, a stone mason who also built the iconic Public Library in Bolton, MA.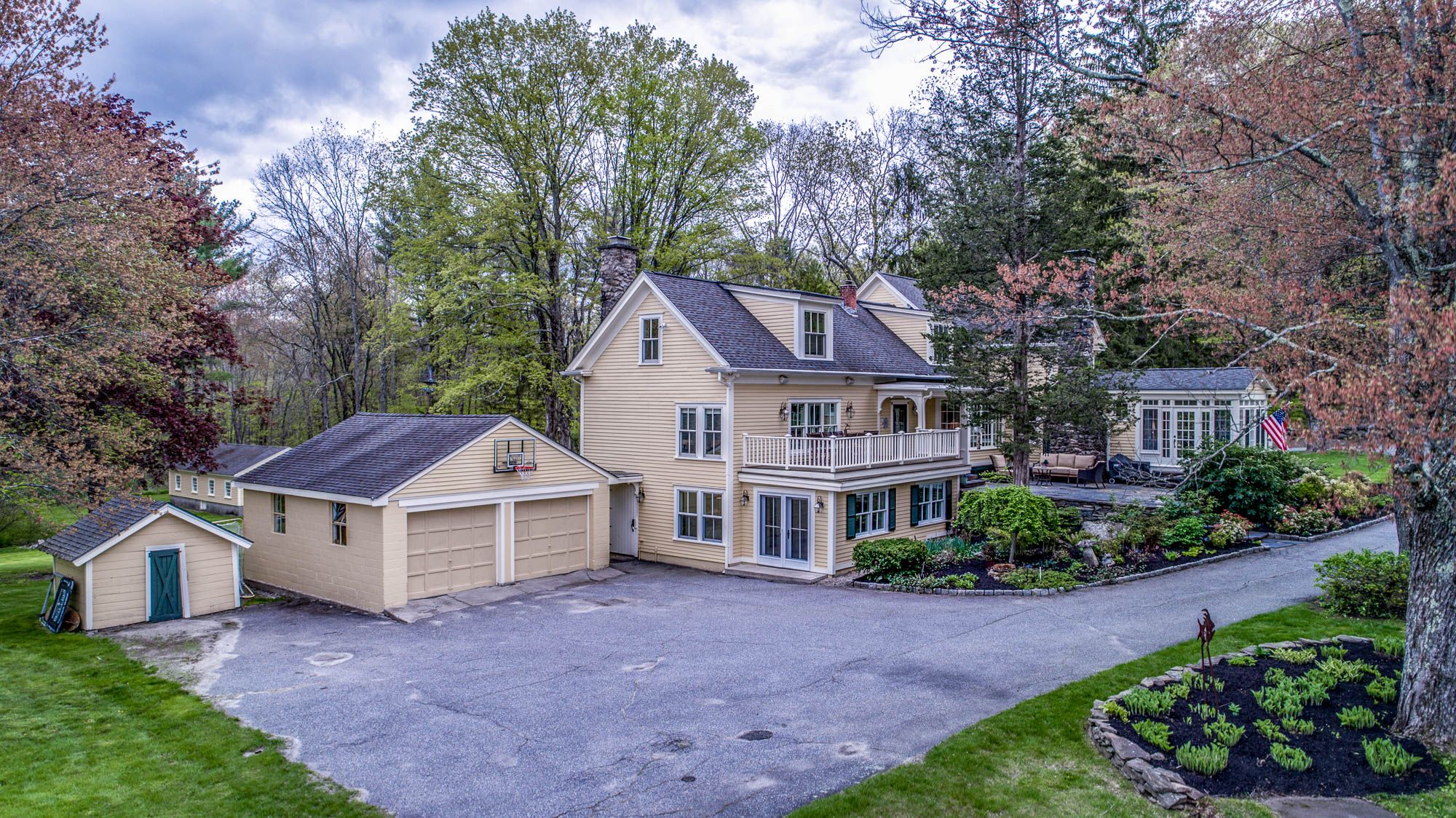 The main residence is framed by stone walls and complemented by a private 20'-deep spring-fed pond with crystal waters, in which the current owners have enjoyed swimming and fishing for bass and trout. Turtles and other water wildlife abound, as do visiting birds.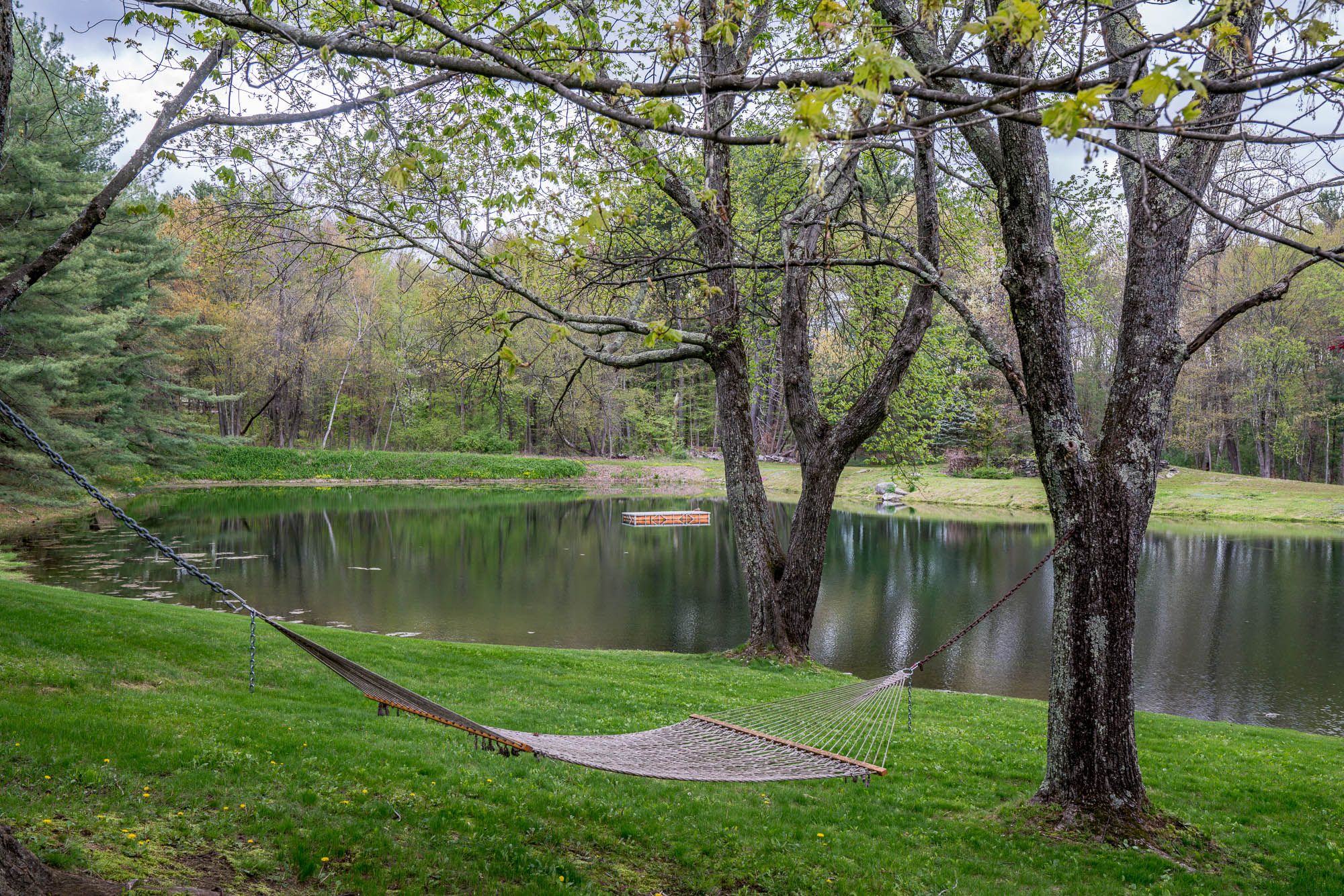 The estate's sweeping lawns invite the possibility of horses or other grazing animals, or romantic summer garden parties and weddings.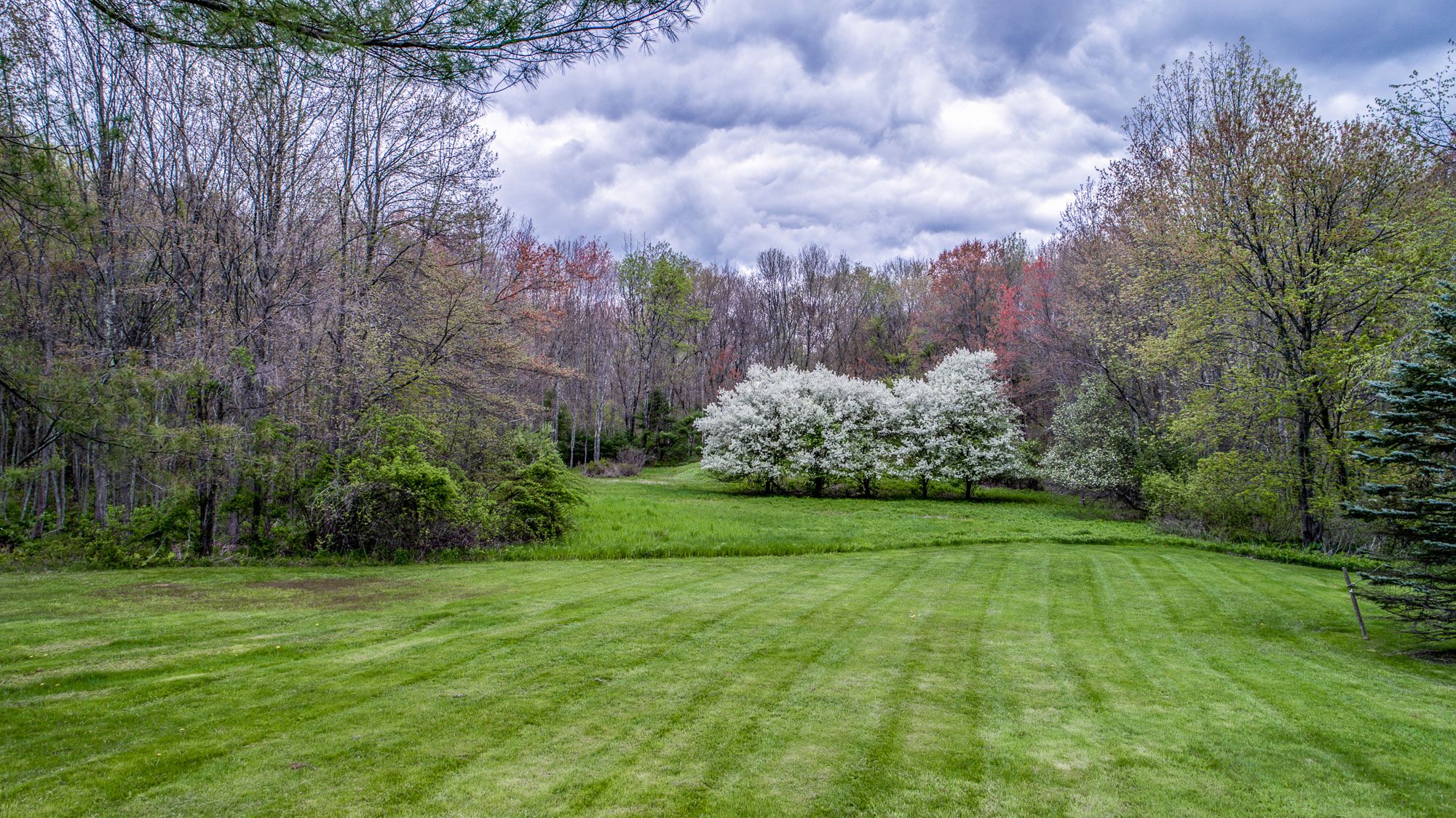 An appreciation of the property's gorgeous landscape has guided the creation of its outdoor features, including a handsome Ipe hardwood deck overlooking the pond.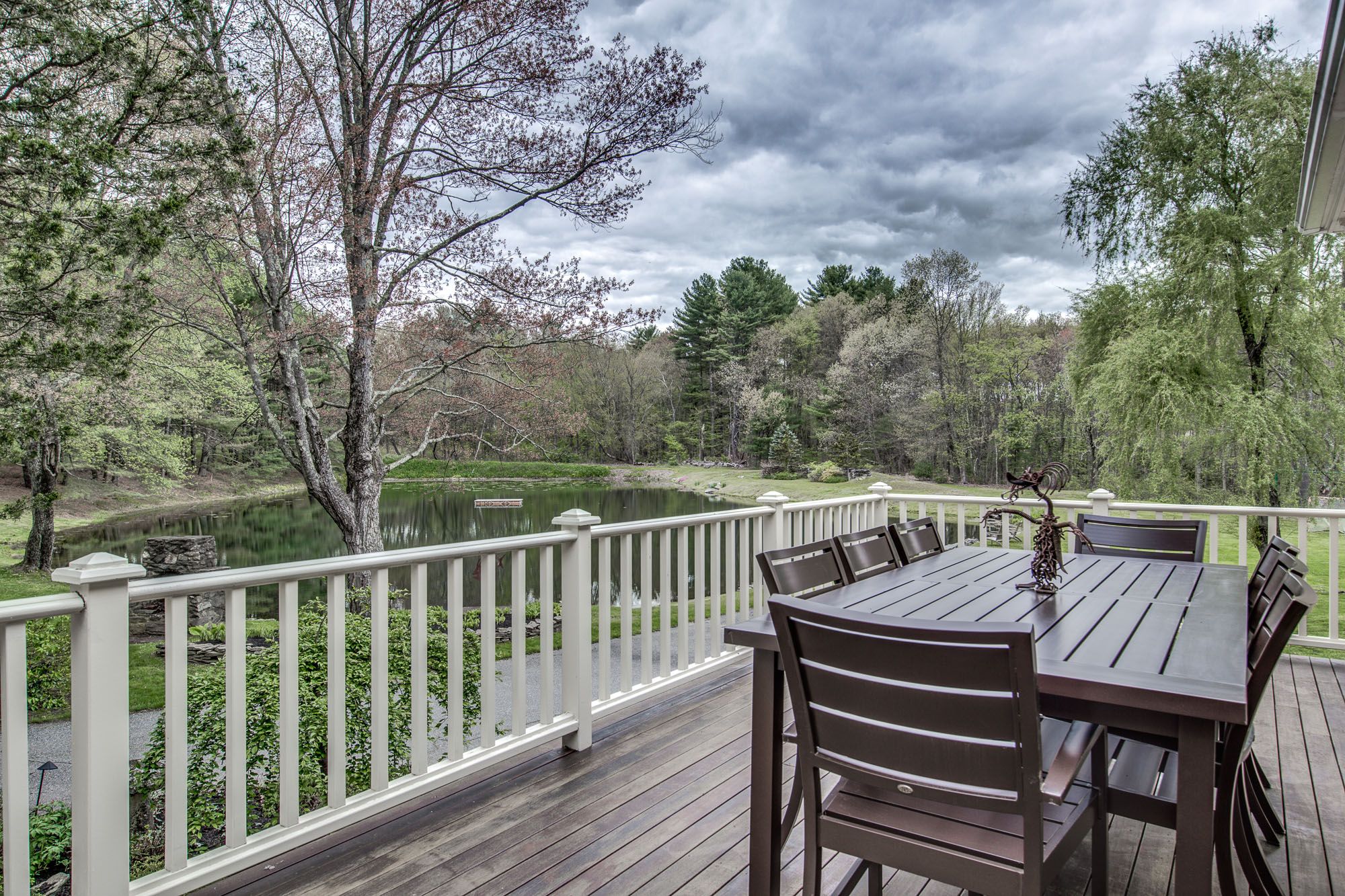 On the inside, great care has been taken to create walls of glass and picture windows from which the home's inhabitants can watch in wonder as the seasons go by.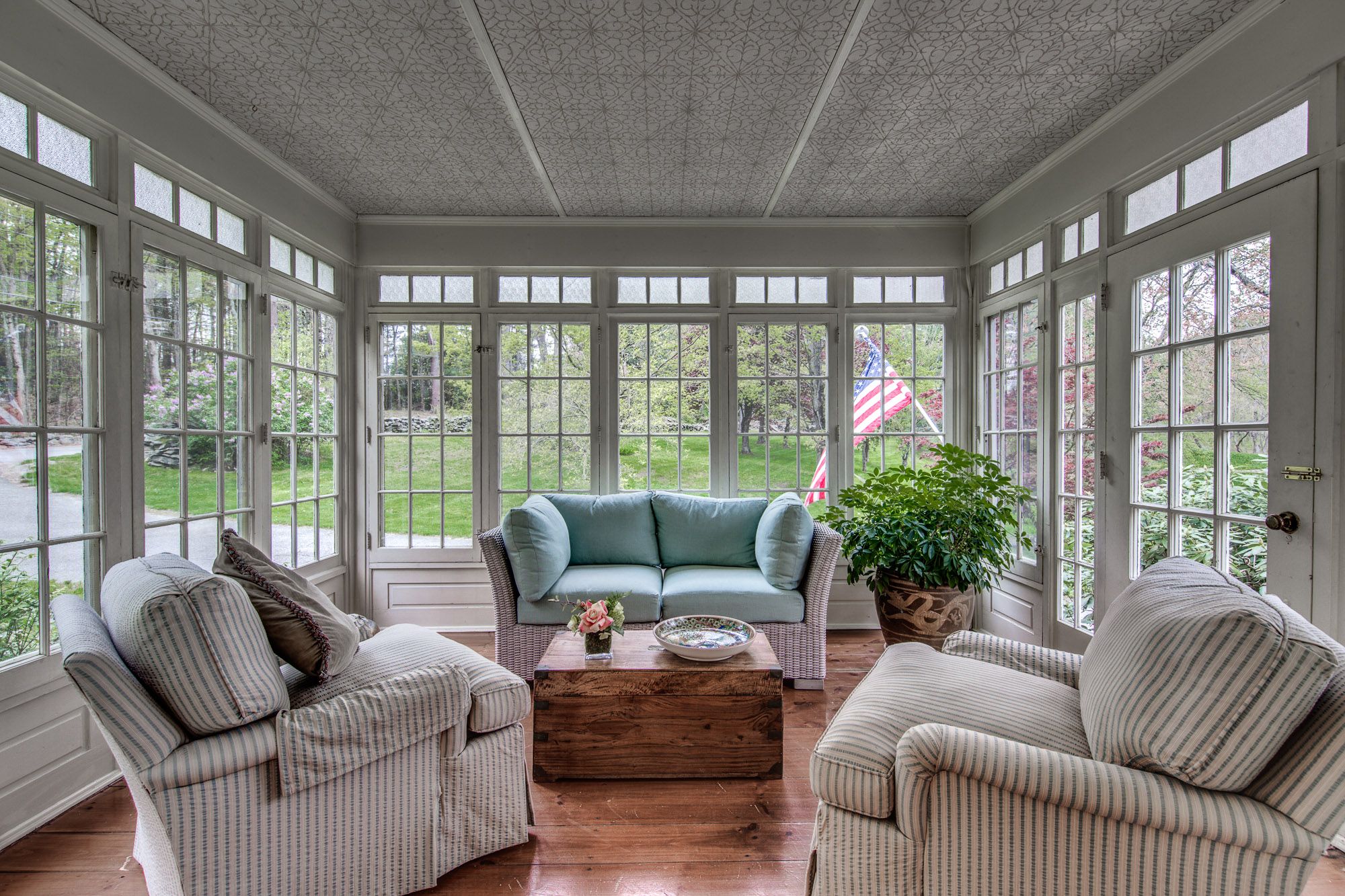 Just imagine the feeling of savoring your coffee here each morning. Perhaps you'll be lucky enough to see a Great Blue Heron swoop in to snag a fish.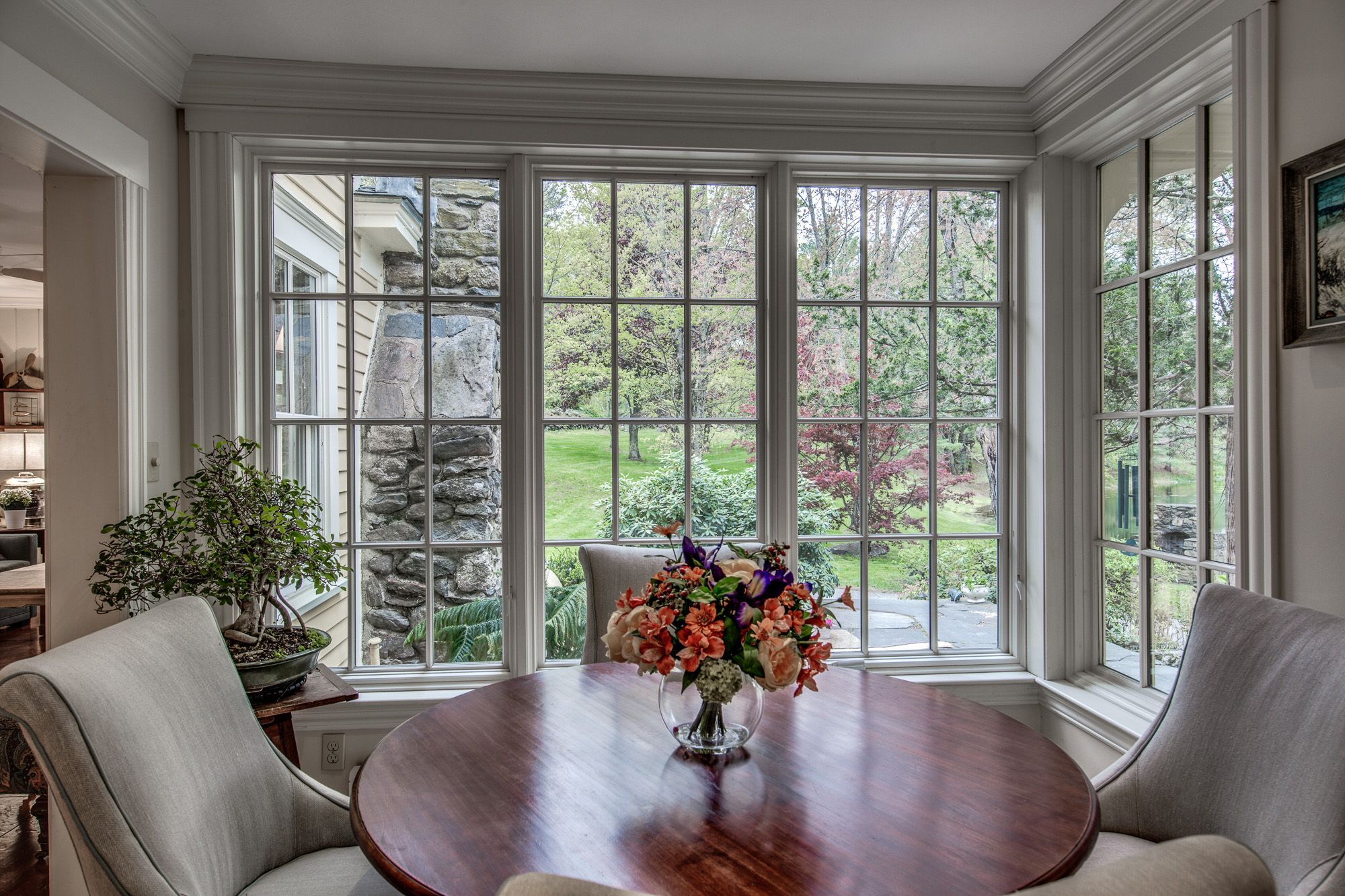 Even doing dishes won't be a chore when you've got a picture window's eye view of the glorious grounds--and maybe a horse or two.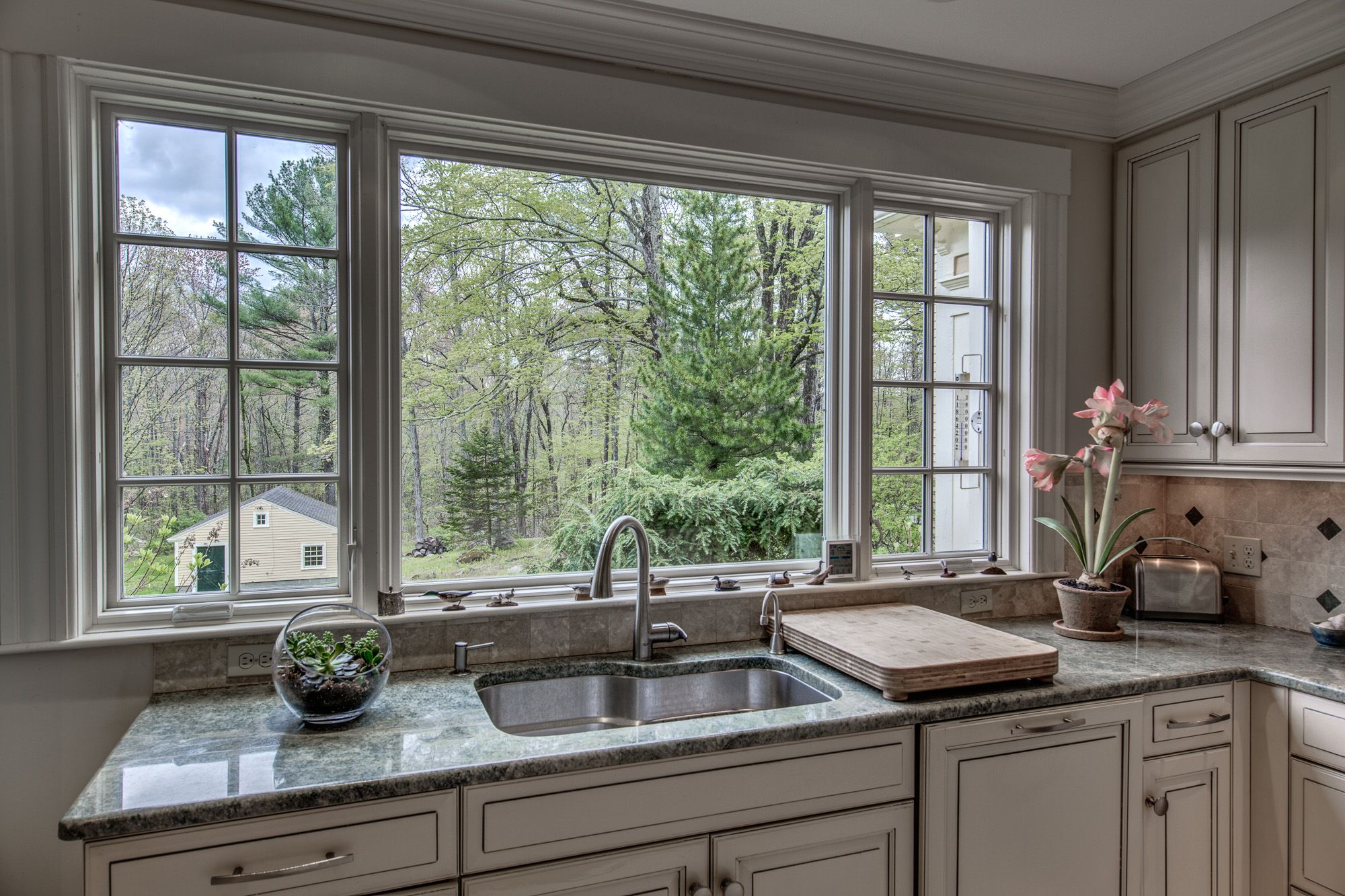 If you choose, like the current homeowner did, to use the first floor bedroom suite as your office, you'll enjoy tranquil views from that vantage point, too.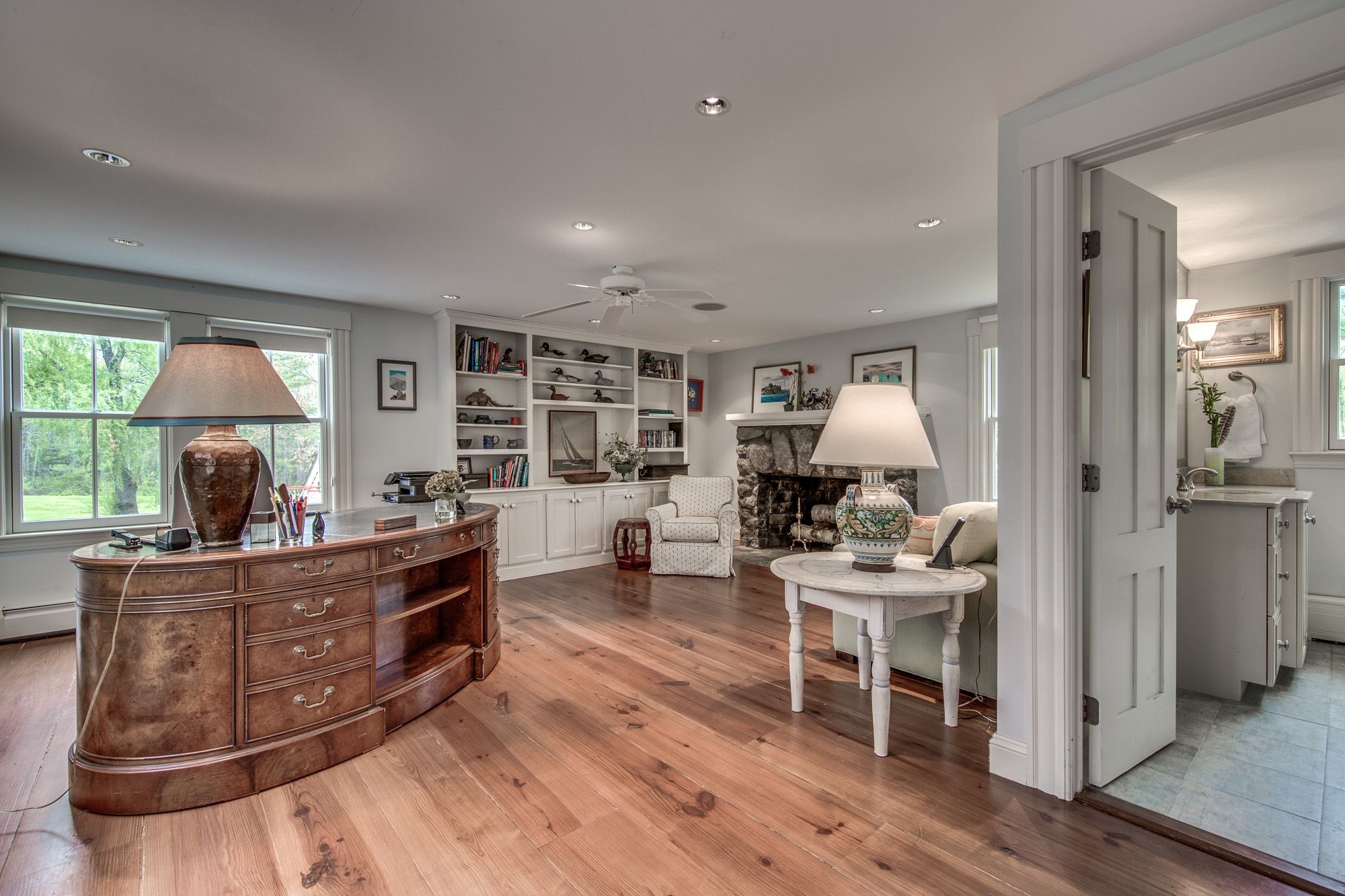 This home's large welcoming rooms offer lots of options. Here, the living room accommodates a formal seating arrangement punctuated by hanging art, with space for casual pursuits, too.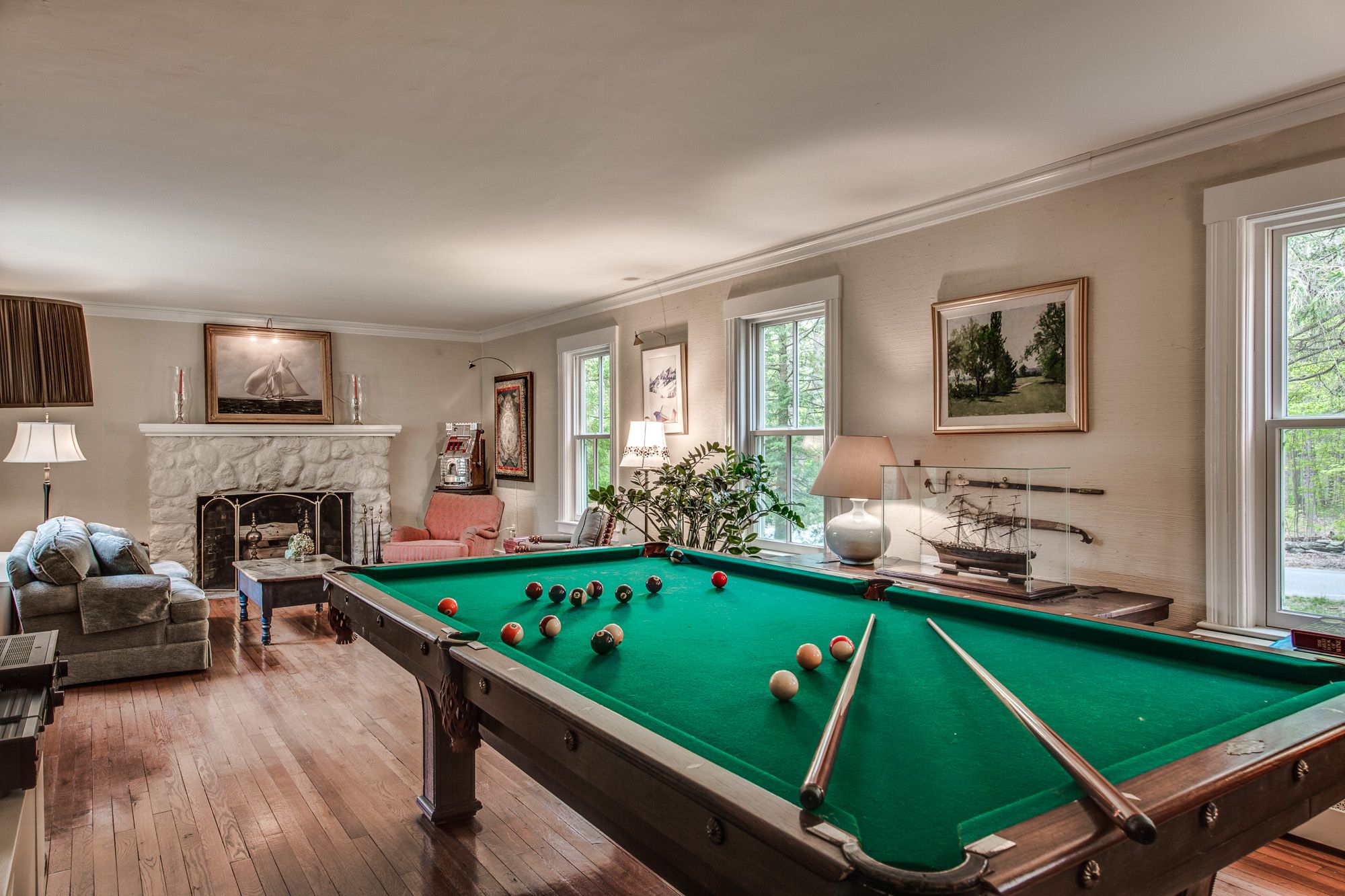 The formal dining room is a place is simplicity and quiet elegance.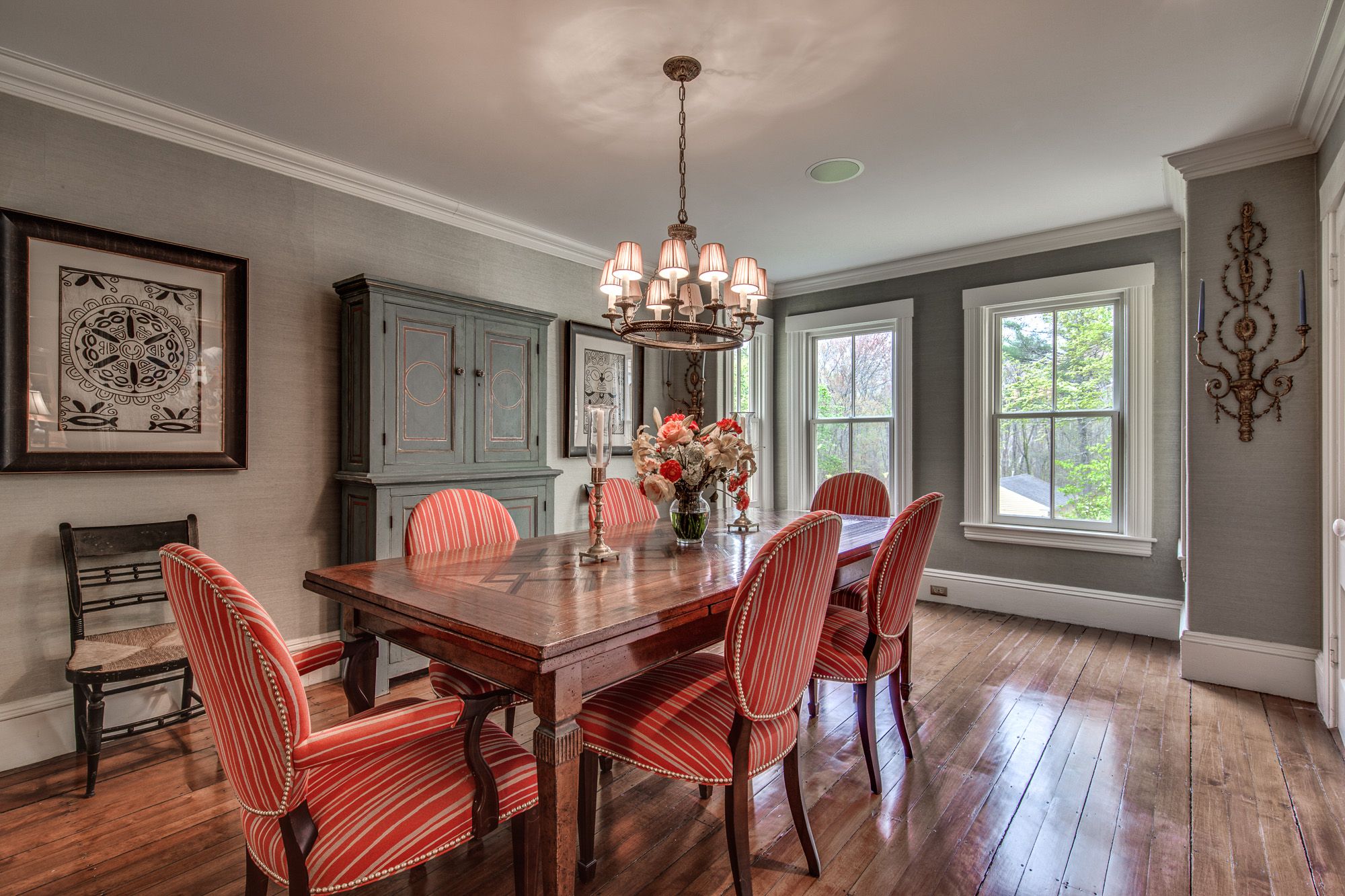 The three-room master suite, with dressing room and full bath, offers a peaceful refuge at the end of a hectic day.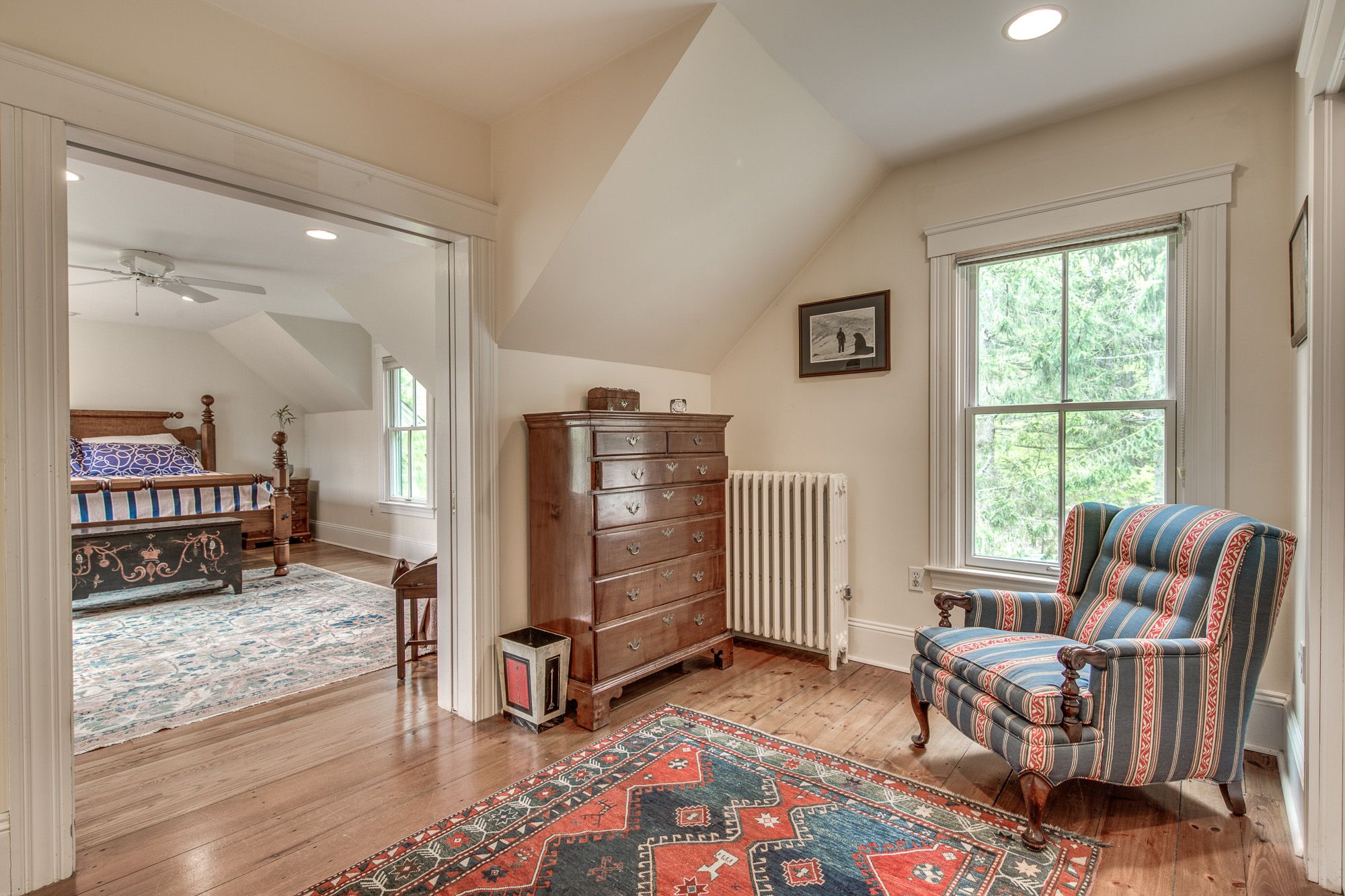 Click on the photo below for a full video tour of 200 Crosby Road, or give me a call to arrange a visit.