Harvard Market Trends Report for 9/26/2017
There are 29 homes currently listed for sale in Harvard, averaging $761,097; the average market time is about six months--187 days, to be exact.

But these statistics don't tell the whole story.
There were five sales in Harvard during the last 30 days, ranging from $325,000 to $1,150,000 for the handsome Greek Revival Farmhouse on 8.6 acres at 254 Bolton Road. Interestingly, this home was snapped up within a few short days after it was listed, and it may have attracted multiple offers, since it brought $50,000 more than the original asking price.
What's the forecast? There are currently 10 homes under contract in Harvard, priced from $375,000 to $1,875,000 for the beautiful horse property on 12+ acres at 199 Still River Road. Originally listed for $2.6 million in August, 2016, this home's sellers accepted an offer just six days ago, so we don't yet know when this lovely estate, with panoramic mountain views, is scheduled to close.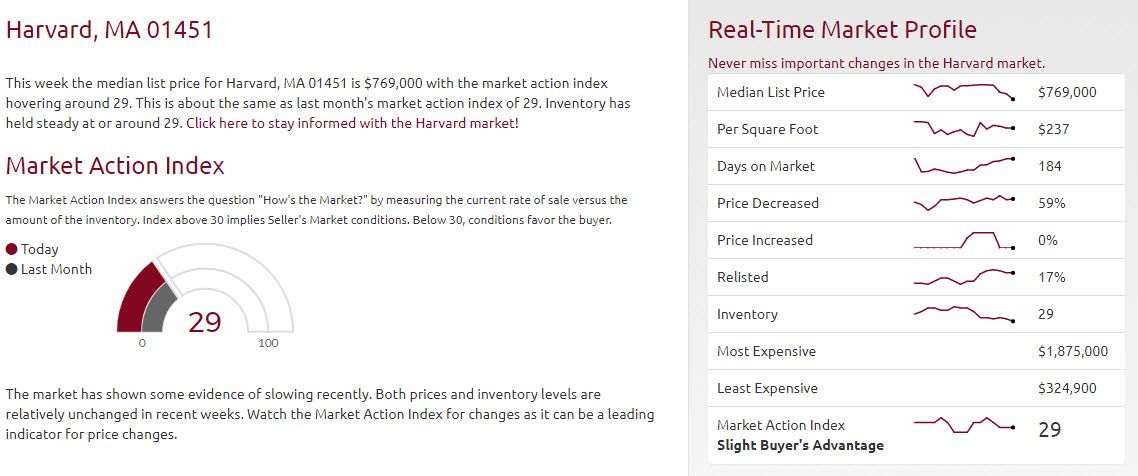 If you're wondering how your home fits into the picture, I'm here to help with that, when you need me.