A lot of people want to live in the beautiful town of Berlin, a charming hamlet in Worcester County that seems to have it all. It retains a lovely rural feel, and even better--its country character comes with the convenience of direct access to a major commuting highway--Rte. 495--and great shopping at the Solomon Pond Mall and the nearby Shops at Highland Commons. If you live in Berlin, you really can have it all.
The problem was that until recently, there weren't enough homes to satisfy the demand. There still aren't. But in the last 12 months, the seeming housing shortage was satiated in large part by builders who recognized a need and deftly filled it.
Fully 31% of the 42 homes that sold in Berlin in the last 12 months were new construction. The majority (10) were for the "single family detached condominiums" at the "Hilltop at Berlin Woods" development, a "Common Interest Community" where 32 moderately priced new homes--ranging from about $429,000 to the low $600,000s--are being built on lots much smaller than the town's usually required two acres.
Of the 29 resales that changed hands in Berlin during the last year, the standout was "Spring Pond Farm" at 200 Crosby Road, a classic yellow pondside farmhouse on 8+ acres that brought $915,000--the highest price paid for any home in Berlin since 2012 (when another home on Crosby sold for $1,050,000). As the listing agent who represented the sellers of 200 Crosby, I'm biased, of course, but I think this photo tells you why this property is so special.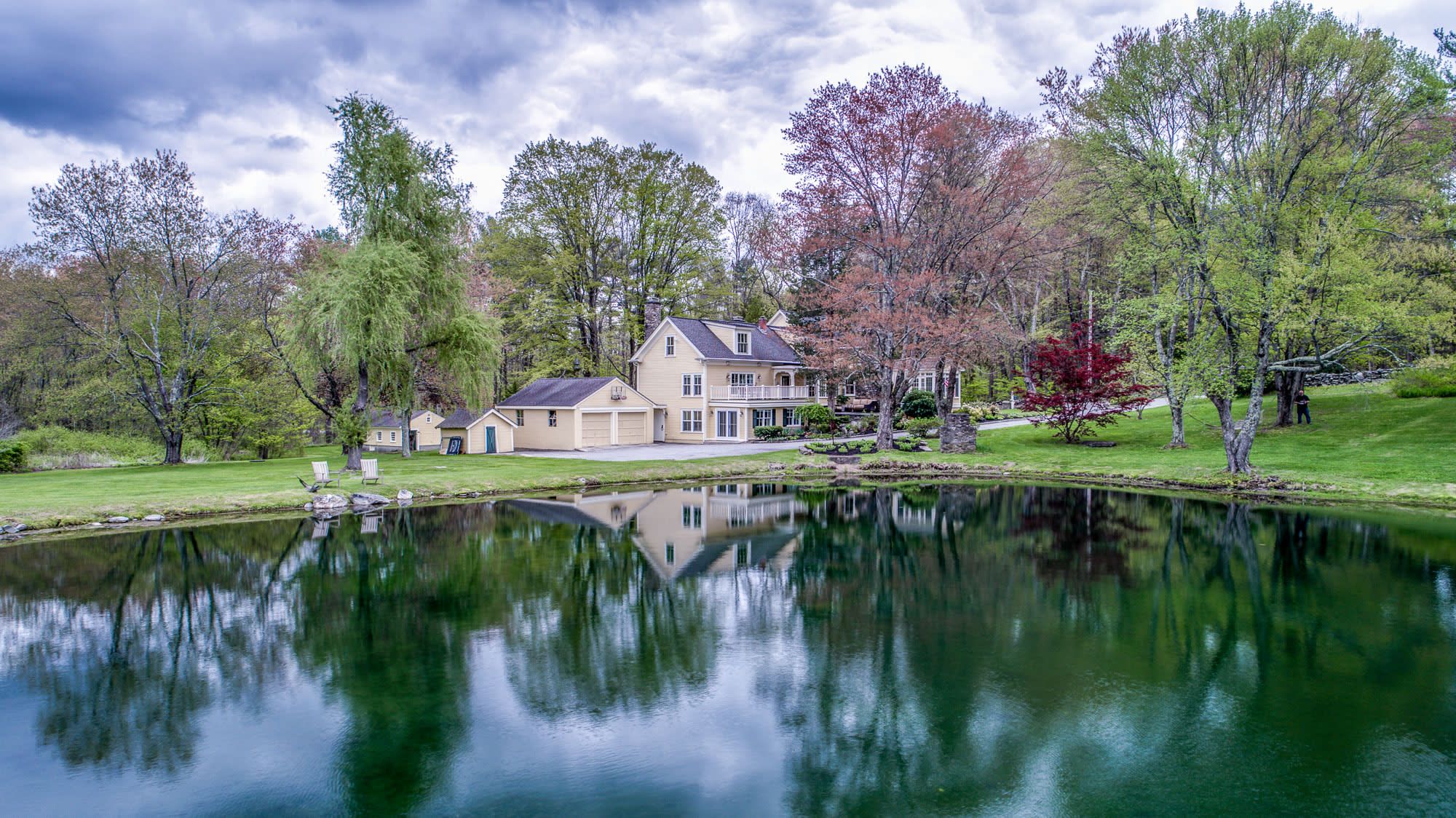 If you want to buy a home in Berlin now, your choices are slim, with only six homes on the market. Two of these--8 Linden Street and 43 Crosby Road--were listed within the last few days, presumably by sellers who jumped into this low-inventory market in early January because they recognized that the demand remains high.
In fact, Berlin is currently experiencing one of the strongest sellers' markets of any of the surrounding towns: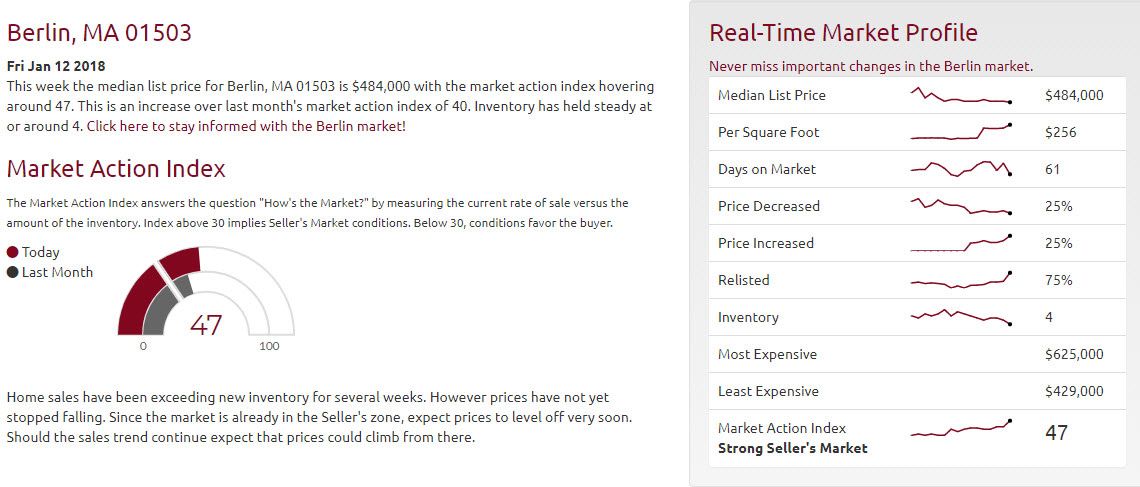 If you're a Berlin homeowner who's thinking of selling, you should do well this year.